At this time of year, we see an increase in phishing emails – but what can be done to make sure you don't get caught? Avoid the nasty hook and follow our guide below!
What are phishing emails?
 Phishing emails are designed to mimic the logos of reputable companies. Some of the more common scams include email messages that look like they come from PayPal, Netflix, and the bank. They will use familiar logos, but will use a fake name for the sender.
How can I avoid taking the bait?
First, be sure to check the sender's email address. The email should be from an address you know and trust. If it appears to be from a friend or colleague, ask them if they sent it. You should also contact the sender directly to see if they sent it. If you do not know the sender, contact your bank or the company in question. If in doubt, don't open it!
Be wary of messages that ask you to enter your credit card number or other private information. Unless it's from a trusted source, you should never give out your information by email. Likewise, if you're getting a message that sounds too good to be true, it probably is.
Watch out for messages that contain links to web pages that you've never visited. Links are also known as URLs. The illegitimate links can take you to websites that are infected with malicious software. These malicious web pages will install a malware program on your computer and will ask you to enter your credentials.
Beware of phishing emails that ask you to download an attachment. The attachment may be a web page, a Microsoft Office document, or something that you'd want to open. The attachment may contain a malicious macro, which will download malware to your computer. It may also install keystroke loggers that track your actions. You should also beware of messages that include an urgent call to action; this is a common ploy used by phishing scammers.
More information on phishing scams can be found on the National Cyber Security Centre government website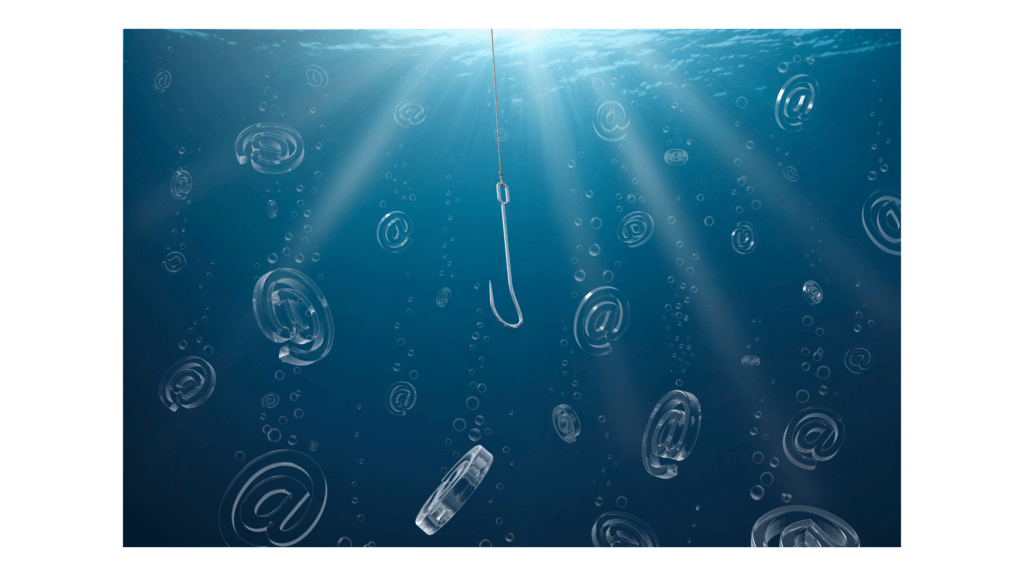 What should I do if I get caught?
The first thing to do is update your antivirus software, and run a full detailed scan. Our friendly technicians are on hand to help you get protected – get in touch for further advice!
Contact us to get off the hook!
Give us a call today – 01604 807824 / 07920 449587 or contact us via the website